Posts for tag: gum disease
By Taylorsville Family Dental
August 02, 2019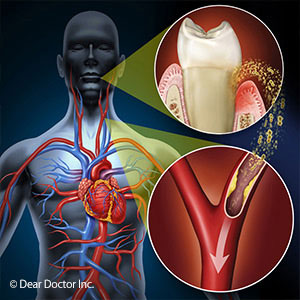 A disease happening in one part of your body doesn't necessarily stay there. Even a localized infection could eventually affect your general health. Periodontal (gum) disease, a bacterial infection that damages gums, teeth and supporting bone, is a case in point.
There's now growing evidence that gum disease shares links with some other serious systemic diseases. Here are 4 serious health conditions and how gum disease could affect them.
Diabetes. Gum disease could make managing diabetes more difficult—and vice-versa. Chronic inflammation occurs in both conditions, which can then aggravate the other. Diabetics must deal with higher than normal glucose levels, which can also feed oral bacteria and worsen existing gum disease. On the plus side, though, effectively managing both conditions can lessen each one's health impact.
Heart disease. Gum disease can worsen an existing heart condition and increase the risk of stroke. Researchers have found evidence that chronic inflammation from gum disease could further damage already weakened blood vessels and increase blood clot risks. Treating gum disease aggressively, on the other hand, could lower blood pressure as much as 13 points.
Rheumatoid Arthritis. The increased inflammatory response that accompanies arthritis (and other diseases like lupus or inflammatory bowel disease) can contribute to a higher risk for gum disease. As with the other conditions previously mentioned, chronic inflammation from a gum infection can also aggravate arthritis symptoms. Treating any form of chronic inflammation can ease symptoms in both arthritis and gum disease.
Alzheimer's disease. The links of Alzheimer's disease to gum disease are in the numbers: a recent study found people over 70 who've had gum disease for ten or more years were 70% more likely to develop dementia than those with healthy gums. There is also evidence that individuals with both Alzheimer's and gum disease tended to decline more rapidly than those without gum disease.
From the accumulating evidence, researchers now view gum disease as more than an oral problem—it could impact your total health. That's why you should adopt a disease prevention strategy with daily brushing and flossing and regular dental visits (or whenever you notice puffy, reddened or bleeding gums). Stopping gum disease could provide you a health benefit well beyond preserving your teeth and gums.
If you would like more information on treating gum disease, please contact us or schedule an appointment for a consultation.
By Taylorsville Family Dental
March 05, 2019
Periodontal (gum) disease can weaken gum attachment and cause bone deterioration that eventually leads to tooth loss. But its detrimental effects can also extend beyond the mouth and worsen other health problems like heart disease or diabetes.
While the relationship between gum disease and other health conditions isn't fully understood, there does seem to be a common denominator: chronic inflammation. Inflammation is a natural defense mechanism the body uses to isolate damaged or diseased tissues from healthier ones. But if the infection and inflammation become locked in constant battle, often the case with gum disease, then the now chronic inflammation can actually damage tissue.
Inflammation is also a key factor in conditions like heart disease and diabetes, as well as rheumatoid arthritis or osteoporosis. Inflammation contributes to plaque buildup in blood vessels that impedes circulation and endangers the heart. Diabetes-related inflammation can contribute to slower wound healing and blindness.
Advanced gum disease can stimulate the body's overall inflammatory response. Furthermore, the breakdown of gum tissues makes it easier for bacteria and other toxins from the mouth to enter the bloodstream and spread throughout the body to trigger further inflammation. These reactions could make it more difficult to control any inflammatory condition like diabetes or heart disease, or increase your risk for developing one.
To minimize this outcome, you should see a dentist as soon as possible if you notice reddened, swollen or bleeding gums. The sooner you begin treatment, the less impact it may have on your overall health. And because gum disease can be hard to notice in its early stages, be sure you visit the dentist regularly for cleanings and checkups.
The most important thing you can do, though, is to try to prevent gum disease from occurring in the first place. You can do this by brushing twice and flossing once every day to keep dental plaque, the main trigger for gum disease, from accumulating on tooth surfaces.
Guarding against gum disease will certainly help you maintain healthy teeth and gums. But it could also help protect you from—or lessen the severity of—other serious health conditions.
If you would like more information on preventing and treating gum disease, please contact us or schedule an appointment for a consultation. You can also learn more about this topic by reading the Dear Doctor magazine article "Good Oral Health Leads to Better Health Overall."
By Taylorsville Family Dental
October 26, 2018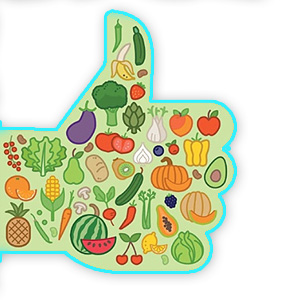 In the quest for the ideal diet, people often stress over one particular food group: carbohydrates. And for good reason—some carbohydrates have been linked to chronic inflammation, a contributing factor in many diseases. One such condition in particular, periodontal (gum) disease, could permanently damage your dental health.
But before you throw all the carbs out of your diet, let's take a closer look at them. Not all carbs are the same or contribute to inflammation to the same degree.
Carbohydrates are organic compounds existing in living tissues. In foods, the most prevalent of these are sugars and starches that break down during digestion into the simple sugar glucose, which the cells in an organism use for energy.
But not all carb-based foods digest at the same rate, measured along a scale called the glycemic index. High glycemic foods like sugar, baked goods or potatoes digest quickly and can rapidly increase the glucose levels in the blood (blood sugar). This sudden glucose spike then triggers an insulin surge from the pancreas to restore the level to normal. This process in turn can cause inflammation.
On the other end of the glycemic index are complex or unrefined carbohydrates that digest much more slowly, and don't quickly elevate blood sugar like simple carbs. In fact, nutritional studies consistently show carbohydrates in most vegetables, greens, beans or whole grains may actually decrease inflammation.
Inflammation is also a primary factor in gum disease, caused by a bacterial infection in the gums. Chronic inflammation damages the gums' attachment with the teeth and can contribute to eventual tooth loss. And if your body already has an overactive inflammatory response due to your diet, you could be even more susceptible to gum disease.
A change in your diet in relation to carbs could help reduce this risk. Eat less sugar, white flour, rice and potatoes and more complex carbs like fresh vegetables and fruits. For even more protection include foods rich in Omega-3 fatty acids (like certain fish and nuts) and less Omega 6 foods (fried food or pastries, or chips, for example). And don't forget your antioxidants, vitamins and minerals.
Eating fewer simple carbs and more complex carbs will help reduce inflammation in the body. And that's a good thing for your gums.
If you would like more information on how diet affects dental health, please contact us or schedule an appointment for a consultation. You can also learn more about this topic by reading the Dear Doctor magazine article "Carbohydrates Linked to Gum Disease."