All professionals at Taylorsville Family Dental maintain the highest levels of accreditation and pursue ongoing education to stay abreast of the latest trends in the medical field. Read on to learn more about our staff's experience and training.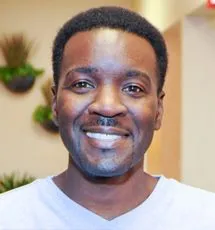 JOSEPH WHITE, III, DDS
Dr. Joseph White studied Sociology at Miami University before pursuing his dental education at Marquette University. He is a member of the:
American Dental Association
Ohio Dental Association
Dayton Dental Society
Through additional training and continuing education, Dr. White has completed courses in the areas of:
Cosmetic dentistry
Root canal therapy
Oral Surgery
Away from the Taylorsville Family Dental office, Dr. White can be found indulging in his love of classic cars, working in the yard, running, and flying RC helicopters. He and his wife, Melissa have two children, Christopher (age nine) and Rachel (age six).
Updated office and staff photos will be coming soon
Dr Joseph White, Dr. Natalie Slade
Dr. Michelle Furst
Dr. Sydney Plotner